For Us, It's A Matter of Pride
Thanks for contacting us for your remodeling project!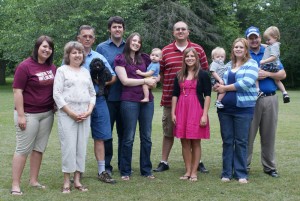 I have been licensed and insured since 1993, but I have been in business since 1977. My son Garrett and I do most of the work, but I occasionally hire subcontractors to help. I know that this project will disrupt your schedule and create a mess in your home. We will do everything we can to keep the work progressing and minimize the disruption.
We can take care of all of your remodeling needs – kitchen, basement, bath, interior trim & doors, windows, drywall, painting, & handyman work.
Most of my work comes from referrals. If you are getting bids to find the best contractor for your project, I will be happy to prepare a bid. If you are looking for the cheapest price, I usually do not win the bid. Anyone can quote a low price and cut corners on the work. I charge a fair price that enables me to give your project the time and quality materials it deserves. Quality work and cheap prices are not possible on the same job. I have regular clients who will wait months for me to get to their project, because they know I will do it right.
If we decide to work together, I can guarantee you will receive a quality job. Please feel free to ask any questions or give any suggestions you have about your project.
Click here for a copy of my license, liability and workers comp insurance, lead certification certificate and lead information pamphlet.
Thanks again,
Norm Haase